January 9, 1963 … that's my D Day. I was three years old and I don't remember much, other than a nurse next to the hospital bed demonstrating how to give an injection. What a first memory!  
Living with diabetes during the 60's and 70's was tough. By today's standards, it was primitive. Looking back, every day was a challenge. Insulin had been discovered 40 years earlier and kept me alive. Since then, I've been blessed with blood meters, insulin pens & pumps, better insulin, sensors that provide continuous glucose data, access to medical care and a mind to absorb it all.  Friends and family were there for me every step of the way.
Looking back my thoughts are a mixture of accomplishment, good fortune, loss, curiosity and optimism. At the top of my list is a thank you to those who helped along the way.  
With humility and appreciation, here are those who have helped my journey with type 1.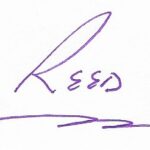 I started cycling in 2007 after a JDRF staff member asked me to be our chapter's first type 1 to ride a JDRF sponsored century. I was also in search of a low impact workout as a substitute for high impact running. I hadn't been on a bike since college, but trained and...