Living well with diabetes requires insulin and technology to deliver it. And the rapid innovation in medications and devices provides additional ways to improve living with diabetes.
Most of the time, they require prescriptions. The process can be time-consuming, confusing, and possibly a few roadblocks. The good news is that the process can be streamlined and automated once sorted out. Below is my experience establishing and refilling prescriptions for my diabetes care.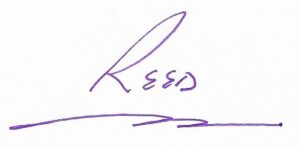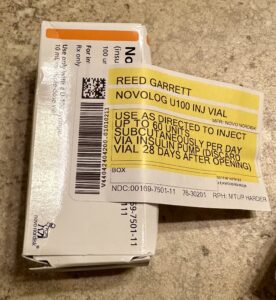 Prescription Process
Our doctor is the quarterback and focal point for our prescriptions.
First, we meet with our endocrinologist to discuss and agree on the best insulin and medical devices for our diabetes treatment.
The doctor's office then sends a prescription for our insulin and other medications to the pharmacy chosen by the patient. Sometimes, the physician gives the patient a handwritten prescription to take to a pharmacy. For medical devices like pumps and CGMs, the prescription may be sent to the medical device provider.
The pharmacy or device company then connects with our medical insurance company for coverage and pricing on each prescription (*). If covered, the pharmacy will notify us of the patient payment.
The prescriptions are then delivered to the patient in person (from a retail pharmacy like Walgreens or CVS) or mailed (from a mail-order pharmacy).
(*) If our doctor is the quarterback for our prescriptions, the insurance company is the referee that sets and interprets the rules.
What if our prescription is denied? 
Insurance companies deny coverage for prescriptions for several reasons:
Pricing: the insurance company may have a better pricing agreement with a company that has a similar drug or device. This happened to me when I used Humalog insulin, but the insurance company preferred Novolog. With choices in continuous glucose monitors, the insurance company may have negotiated better pricing with Abbott or Dexcom.
Quantity: the insurance company may deny based on prescription quantity. I test my blood sugar ten times daily, and some insurance companies limit standard coverage to six strips daily.
Necessity: the insurance company may not believe the drug or device is necessary. This has happened several times with my Dexcom CGM.
Appeals and Prior Authorizations
Suppose your medical insurance company denies a prescription. In that case, an appeals process starts with your doctor providing correspondence detailing why you require the drug or medical device as prescribed. The letter is sent to a medical insurance company's medical review team. If approved, you receive a Prior Authorization letter from your insurance company, which is usually good for one year.
Advocating for patient appeals on denied prescriptions can differentiate endocrinology practices. I have experienced offices with little urgency and others that proactively prepare Prior Authorization documentation for the upcoming year. What a difference that makes!   When a practice doesn't act, I contact the insurance company to understand their appeals process and send the Prior Authorization contact information to the endocrinology group.
Supply (30 vs. 90-Day)
Prescriptions include a quantity or dosage over time. For example, my prescription for test strips is ten per day or 300 per month. My insulin is prescribed at 60 units a day or 5,400 units over 90 days (6 vials).
Most diabetes prescriptions can be filled up to 90 days. Using an insurance company's mail order process may result in slightly lower patient pay.
Drug Tiers
Medical insurance plans have formularies that place prescription drugs into different levels of coverage, called tiers. The lower the tier, the lower the patient cost.  For more on drug tiers, click here.
Patient Pay
Most insurance plans are written so that patients pay a portion of diabetes prescriptions. Our payments include deductibles, copays, and out-of-pocket expenses.
Automation & Technology
After our prescriptions are sent to and approved by our insurance companies, they can be set up for automatic refills. I've found the insurance company portals to be effective in refilling prescriptions. Insurance company call centers also handle prescription refills, but there is a chance of wait times and time for the customer service representative to locate your account. I find customer service representatives helpful when something breaks down in the process.
Most endocrinology practices utilize a patient portal that includes our ability to refill medications and work items like Prior Authorizations. I find these patient portals effective and efficient. They can even be used to ask questions (and get answers) for issues with our diabetes care, including prescriptions.
******************************