I've been traveling away from our home in Kansas City for the past month. Kendra and I viewed parts of the U.S. in a way only seen when driving. From Kansas City to St. Louis for a 60th Birthday party, then to Oklahoma City's Bricktown and the 50th anniversary of Jesus Christ Superstar musical. A night in Albuquerque and a day in Flagstaff on Route 66 before an extended stay in Phoenix with our son, friends, and family.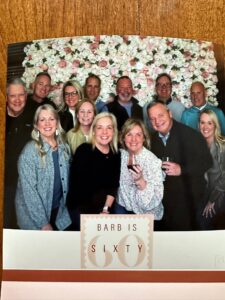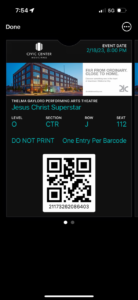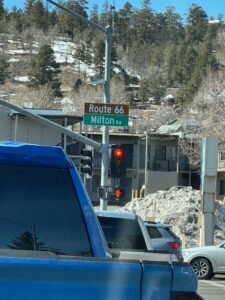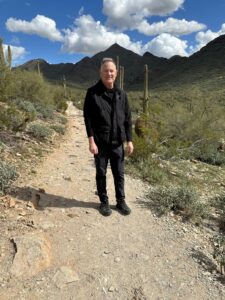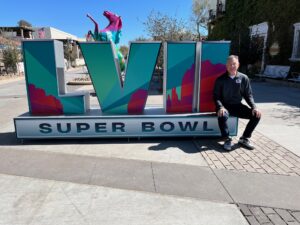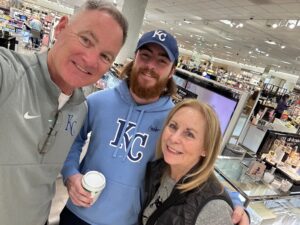 We returned via Tucson, where we saw snow on Cactus, and stayed in a 1930s hotel in Van Horn, TX, before arriving in Dallas to spend two days with friends and fam. All in all, it was over 3,000 miles of driving.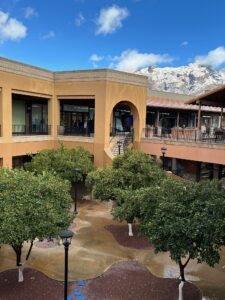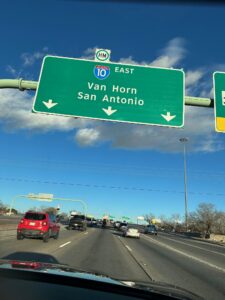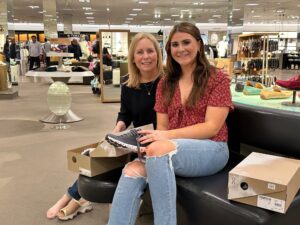 Driving long distances with diabetes means less activity and more adjustments to keep blood sugars in range. For me, these include temp basal rates and bolus corrections using an insulin pump and a CGM.
It made me wonder about the safety of managing diabetes while driving. My experience of driving with diabetes includes button presses on insulin pumps, injections, finger pricks and blood meter tests, and eating to counter low blood sugars.
At the top of the list is driving with hypoglycemia. Decades ago, without today's faster-acting insulins and technology, driving with low blood sugars happened occasionally. On this recent trip, Tandem's Basal IQ algorithm effectively stopped low blood sugars. It gave me confidence that I would not go low.  Still, I always have a source of quick-acting carbohydrates in reach (usually jelly beans).
In addition, I checked my pump (or the t:connect app on my phone) every 30 minutes to ensure blood sugars were in range. I consider that ok while driving as it's similar to changing the air temperature or audio source. I think it's best to pull over or have a passenger help with adjustments that take longer, like a temp basal rate (*).
Diabetes requires decisions each hour we're awake to keep blood sugars in range. Do it right, and we can live well … and long. Taking our attention off the road can damage ourselves and others in a moment. Making decisions while moving a vehicle is not worth the time savings. 
Diabetes deserves our full-time attention when driving, and I'm committed to being safe with all of my life's tech while driving. That includes my phone, pump, blood meter, and CGM (**).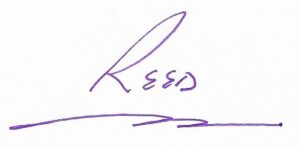 (*) At 55 miles per hour, it takes 5 seconds to travel the length of a football field. Yikes … that means a distance of three football fields while doing a temp basal rate change taking 15 seconds results. That's too long and similar to the dangers of texting.
(**) Garmin developers found a way for Dexcom CGM data to appear on their cycle-computer gear. It's fantastic and improves my confidence while cycling. And as much as I'd love to have CGM data visible on Apple Car Play, the Dexcom app has been available on the Apple Watch for years. Nice!