Whew … 2021 is in the books!  It was a second year of respecting and navigating life with Covid. Doing that with diabetes adds another layer of complexity  I'm a pretty resilient type, but I missed in person social connections and conversations with friends. Doing these things remotely (or not at all) just isn't the same.
Before diving into my year with diabetes, I want to share my experience with Covid (*).  I now believe I had Covid in July and confirmed Covid in late December with a rapid antigen test.  The symptoms in December fit those of Omicron … extreme fatigue and a what felt like a bad cold for a week.  I did not lose sense of taste or smell.
My blood sugars were elevated in both July and December (and have continued into January), likely due to the infections my body was fighting.
They were also up in early November, the result of a bad sinus infection in November (probably from the large amount of fall ragweed while cycling outdoors). So 25% of my months in 2021 were spent working with/against forces I didn't control.  I don't get sick often – and I did not miss work for any of it – but I'm used to being more in charge of my body and health.
OK – enough with life in 2021 with Covid.  Using the Living Well Model, here's my assessment of how well I lived life with diabetes in 2021.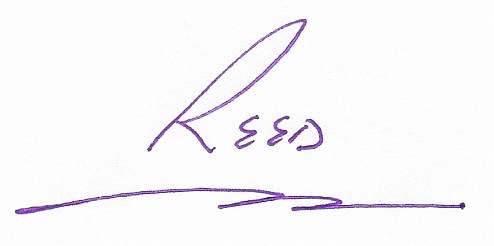 (*)  Disclosure: in March I received the J&J single dose shot and then the Moderna booster in November of 2021.
Living Well Model – 2021 Evaluation

Model Attribute

Description

Score      (1 low,   5 high)

 

2021 Comments

 

2022 Plans

LIVING WELL
For me, LIVING WELL includes a foundation of faith, taking care of my mental and physical wellness, a commitment to family, and working with purpose.

2

Faith – inconsistent church attendance due to Covid … missed the connection & grounding it provides.

Mental wellness took a hit with fewer social interactions and stresses caused by Covid. Four weeks with a therapist helped.

Physical wellness was on target by maintaining a commitment to exercise (see below), successful surgery for Dupetryn , and podiatrist help with a heal fracture.

Husband & Father – believe I did ok here, although I may have leaned on Kendra & Connor more than they benefitted from me.

Working with a Purpose – My work was at a business with potential, but it's not being realized as fast as possible. I am disappointed I wasn't able to create more influence.

Faith – getting back to regular church attendance and living with these principles.

Mental Wellness – daily meditations, stretches, mindfulness & gratitude.

With Family – with Mom & Dad and Father-in-Law; with Kendra and Connor.

With Friends – reconnect with friends, group cycle rides, and avenues for new relationships.

Purposeful Work – In addition to my current work, I also now own and steward a 3rd & 4th generation farm. I've also been working a diabetes blog and want to expand its' influence.

Travel – have missed this over the past two years … time to see more of the world!

Play – need to do more of this!

WITH DIABETES
For me, Living well WITH DIABETES means being in control of my diabetes so I can live a productive a meaningful life.
5
I controlled my diabetes for a majority of the year. The outliers were something I now believe was Covid (July), a nasty sinus infection (Nov) and diagnosed Covid (Dec). Two endo appointments showed A1Cs of 5.5 and 5.8 … all good there.  Annual physical revealed excellent blood profile. My annual eye appointment was pushed into 2022 due to Dr cancelling the app't.
Maintain this momentum – a direct result of the attributes below …
The Mind
Acceptance, Embracing Type 1
5
Another year of embracing diabetes and living life with it. Consistent practices during the year included a commitment to daily morning meditations & stretches, logging daily mindfulness and gratitude moments.
I accepted diabetes as a companion in my mid 20s … now I embrace it.
The Knowledge
Wellness checks & developing treatment methods with trained medical professionals
4
Continued to work with the same endocrinologist (now going on 10 years) with no change in treatment (he even moved to 1x/year). Superb team of CDEs and staff ease the challenges of working prescriptions with pharmacy and medical device companies, pharmacy and DME suppliers, and insurance companies.
I will continue to work with the same group of knowledgeable and trusted professionals.

My tech has gotten long in the tooth an in 2022 I will evaluate new tools with my endo team.

The Tools
Using best in class technology & medications
3
Tech was an older generation Medtronic Paradigm pump (sorry to see that design go), One Touch blood meter and strips (testing 8-10 times/day). Meds were Humalog and Novolog insulins. Have access to a CGM and hybrid closed loop tech, but results aren't as good as my open loop moves (A1C of 5.5 and 5.8). Still … my mind is always calculating variables (my avg pump clicks per day =17.) One closed loop feature I missed was 'suspend before low' that did a nice job of avoiding lows.
Status Quo is producing excellent results, but I wonder how much mindshare I could make available if tech could take over my many basal decisions.

In 2022 I will re-dip my toe back into the advancing closed loop world.

The Support
Relationships with Friends & Family
3
Another year of Covid. I really leaned into relationships with close family.  My wife and son were there for me  every day (he lived with us until moving to Phoenix in November). The three of us were fortunate to have three house guests live with us for extended period of times. I rated this a 3 as my social connections were reduced for a second year in a row.  I missed the friendships and camaraderie during group cycling rides, baseball games and other social events.
Continued great relationships with family.

Gotta open new doors to friendships and get back to some of the pre-covid fun.

The Fuel
Nutrition
5
For two decades my nutrition has been a 40-30-30 balanced diet (40% of calories from carbs, 30% from protein, and 30% from fats). Most days start with a Misto from Starbucks (1/2 coffee and 1/2 steamed milk  – 15 carb grams) and a Crunch fitness bar or Peanut Butter toast (15ish carb grams). Lunch is 1/2 sandwich with 1/2 apple (30 carb grams), an afternoon snack is 15 grams,  and dinner is 45-50 carb grams. I dose for carbs and daily insulin averages 27 units/day (65% of units before going on 40-30-30).
No changes … I've found a diet that works for me.  Reducing carbs (and insulin) twenty years ago is one of my best moves.
The Equalizer
Exercise
4
Goal was 3-5 workouts/week. Did that for 38 weeks of the year.  The other weeks still had 1-2 workouts or down with the nasty infections in July, Nov and Dec. All in, 185 workouts & just under my goal of at least 2000 miles cycling.
Goal is 3-5 workouts/week, including 2,000 miles cycling.

Want to emphasize more core work during my circuit training.

The Currency
Means of paying for costs of living with type 1
4
In the US, access to good insurance is paramount to paying for the costs of living with type 1. In 2021, my work provided access to group insurance rates and a quality PPO plan (Preferred Provider Option)
Continue working  with access to quality group medical insurance benefits.

TOTAL AVERAGE SCORE                           (attributes weighted evenly)

3.88