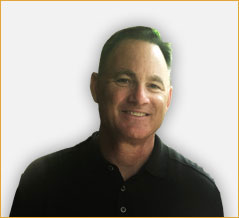 Hi – I'm Reed Garrett and welcome to my blog on living with diabetes – since Jan 9, 1963. Here are a few bits about me…
I was born and raised in the Kansas City metro area and diagnosed with diabetes when I was three years old. My first memory is of a hospital nurse explaining how to give an insulin injection. I know, what a first memory.
At 25 I moved to Atlanta, where I met my wife Kendra, and our son was born. We then moved to Memphis and returned to KC where we now live.
As for family, mine hit the type 1 lottery. Our son was diagnosed at age 16. Two of my wife's sisters were diagnosed at ages six and twelve. Katie has three children, two of whom were diagnosed, one at eighteen months and the other at the age of six. Kelly died of diabetes complications at 35. My sister, Jennifer, has identical twin boys and one was diagnosed at age 14. Finally, my sister's oldest son's wife, Kimmy, was diagnosed at age 23. I don't know about you, but for me eight is enough!
To relax I exercise, spend time with family and friends, listen to music and enjoy sports. That includes being a die-hard Royals fan. #RaisedRoyal!
I like a good laugh and try and find humor every day.
Work has included two years as an accountant, fifteen at AT&T, and working for three high growth service businesses in the technology, insurance and health care industries.
I can get "into the details" and since the 1980's that has meant lots of finger sticks, data, and embracing new tools and technologies that have made living with the Big D easier.
As for Reed on Diabetes, it's a work in progress since touching my 50-year Diaversary. My aim is not only to share my knowledge, but also what I've learned from others I've come in contact with along the way. It starts with a Gratitude section thanking those who have helped me on my journey (there's one for each year I've lived with type 1). As I chronicled them, six themes emerged and these are the blog categories. They also form the model you'll find in the Living Well section.
An important part of my learning is that diabetes is unique and requires a relationship between a patient and a medical professional, to develop a personalized treatment plan. One size doesn't fit all and nothing on this site should be construed as medical advice.
Here's to living well with type 1 … Read On!
Reed